Who are we ?
PLANET SOLUTIONS is a London based IT Solutions provider. Established in 1997, it delivers IT solutions throughout the United Kingdom. We are committed to bringing together our skills, expertise, resources and partnerships to provide organizations and users with a complete one-stop solution for all their IT needs, creating value which exceeds their expectations and giving them a sustainable competitive advantage.
These values are a way of life for every member of the Planet Solutions team. Our close links with major manufacturers and suppliers in the UK enable us to offer our clients the best quality and value in IT services. These core services are needed every day by companies that depend on IT for their success.  With a team of fully-trained and committed personnel, in both the technical and sales environments, we have been able to go from strength to strength.
When you need help – and especially when you need it urgently – it is very important to have your own IT solutions provider on-hand. Whether you are upgrading, wishing to install new equipment or software, or are moving to new premises, Planet Solutions can provide you with reliable, qualified, cost-effective IT support, wherever, whenever and whatever your need.
Helpdesk Team
We promise that whether you call or e-mail our help-desk, you will receive a prompt response from a friendly human being who will be able to help you directly. No waiting hours or days for a response, no excuses and best of all, absolutely no automated ticketing system replies to your queries!
Our highly dedicated and diverse team of technicians pride themselves in providing first time fixes, keeping abreast of the latest technologies and developments, continuously improving their knowledge and backing up their combined pool of over one hundreds years of experience via industry leading certifications including:
Microsoft MSCA/MSCE/MCITP
Cisco CCNA
CompTIA A+
Citrix CCEA
PRINCE2
Contact us now , to start a conversation about what we can help your business achieve via technology, and how.
Don't just take our word for it
We have been using Planet Solutions now for several years, the main reason that this is the case is that they are not just reactive to our needs, but proactive.
Whenever we have a challenge Planet Solutions are there, and willing to do all that they can to ensure that we are up and running at the earliest, this often means making out of hour's visits to us to ensure that this happens. We use Planet Solutions for all of our preventative maintenance, purchasing of hardware and looking after our server to name but a few. It is often said that you should not keep all of your eggs in one basket, but using them we are assured that they know our needs and strive to make all of our IT issues as painless as possible.
We have on more than one occasion recommended Planet Solutions to others because of their work ethic, they are not there to 'charge the earth' but do everything in their power to keep our costs to a minimum, I have checked this out and have always been happy with both the cost, but importantly the service delivery. In this day where we are all run by computers the last thing anyone needs is a break in service, and this we have not have due to the service that we have always received.
Contact Person: Andrew Green
Email: Andrew.green@craftguildofchefs.org
Designation: Director of Operations
Services Provided:
Server Support with Chanae and Patch Management
End Point Security management
Cloud Backup Solutions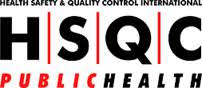 Health safety & Control International
"We have worked with Planet Solution since January 2016. They have proved to be reliable, responsive and cost effective with regards to IT support, generally providing a very good service. Kind Regards."
Tina Hannay.
Director

"Your service to our company has been impeccable at all times and extremely efficient, especially when we needed certain things done urgently. I found planet solutions to be a very reliable with a team of experts who believe in providing a good service to its clients and look forward to an ongoing relationship with your company."
Best regards,
Firas Kamourieh, CEO
MOTIV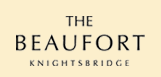 "We are extremely pleased with the service we receive from Planet Solutions.    They are always professional and get the job done.    I can not say enough how helpful it was to have Planet Solutions set up our new computer, set up backup systems, as well as disposing of computer memory of previous computer.    All I can say is whenever we ask for their services, they do a fantastic job and come highly recommended. "
Rgds, Steven Hulett
"The Beaufort is a boutique hotel located in the heart of Knightsbridge and our corporate guests depend on an efficient and reliable WiFi network. Planet Solutions installed our system in a timely manner and provided invaluable advice, given the unique characteristics of our property. Importantly for us they have maintained a high service level following installation – something which is quite rare these days."
Izabella Cousens – General Manager
The Beaufort
"Question: Why do we go out of our way to ensure the clients that book to stay in our hotels are provided the best quality of service and supply?
Answer: Because we believe in providing a service that is second to none. Our interest is in keeping our clients happy and therefore we are proactive in staying one step ahead to give them that added value service at competitive prices, so that they not only return to us time and time again but recommend us to their colleagues, friends and family.
We have discovered that Planet Solutions have the same belief.
Planet Solutions is always available to advise us whilst providing an excellent service in a professional and friendly manner. In our view Planet Solutions is ahead of the competition with technology and maintains a high standard of service whilst giving value for money.
Well done and good luck."
Judith Verrier – General Manager
Amsterdam Hotel

Offshore Engineer/Asian Oil & Gas
"It seems to me such snags always seem to come in threes and they can, unless dealt with properly, do far-reaching damage to a small specialist magazine publisher with very specific IT requirements. However, not for the first time since Atlantic Communications moved its offices to Chiswick, Planet Solutions came galloping to our rescue and we were able to keep to our publishing schedules"
David Morgan, Editor-in-Chief.
Offshore Engineer/Asian Oil & Gas

"Planet Solutions have been helping my company for five years; we have always had excellent service and are happy to recommend them most highly to anyone who needs a fast and professional IT solution; they're good value as well!
All the best"
David Rozalla
XYi Limited

"We have been using the services of the above named company for a number of years. During this time I have found Mr. Kamaran Kakel to be a very reliable and responsible business person, providing good quality IT services. We have always found Mr. Kakel to be conscientious and hardworking.
If you require any further information, please do not hesitate to contact me."
Sean Brady – Capital Properties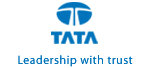 "Planet Solutions has been a great help in resolving both software and hardware issues we have been faced with. Their service has always been prompt and reliable."
Alan Samuel – Vice President TATA UK

"I confirm that I have dealt with Planet Solutions Ltd since 2002, during which time they have provided our businesses with excellent service and support in the area of Information Technology. Their work has been a major factor in our success, helping us to choose the correct equipment through to setting up and maintaining our in-house IT and printing departments.
I can confidently recommend Planet Solutions Ltd as a solid and reliable supplier, and experts in their field."
David Caselton
Managing Director
Prime Group of Companies
"We have used Planet Solutions for our IT solutions for over two years. They upgraded our Information Technology infrastructure from just a replacement PC to a wireless (WiFi) PC network with digital photography. They also prepared and installed a similar system for us to use in Sweden."
From our experience, we strongly recommend Planet Solutions.
Graham Wrigley
"Planet Solutions of Chiswick offers a competitive, broad ranging, competent and reliable local service to personal and business computer users. We find their highly qualified team both skilled and friendly and have no hesitation in recommending them."
David and Julia Drum
Impact Sales & Marketing International
"With so many IT Solutions Providers out there to choose from, the most important thing for us is to use a company that provides continuity and integrity as well as being on hand to solve our problems, quickly and efficiently. We are not interested in working with companies that are "here today and gone tomorrow" which is so often the case in this field of specialisation. We want to deal with the same person each time, as we have done with Planet Solutions. Sebastian Brzegowy finds none of our requests to be too much trouble and has done a first class job for us.
We have used Planet Solutions of Chiswick on several occasions and will continue to do so in the future as well as recommending this creditable IT Solutions Provider to our business associates."
David C. Hickman
Impact Sales & Marketing International
"If, like me, you are an IT illiterate pensioner, and want considerate help and very good value for money for setting-up a PC and digging you out of mistakes, Planet Solutions are for you. I have had nearly three years' experience."
James Grant
"We have been utilizing Planet Solutions for our hardware and network-related requirements for over three years. Kamaran and his team provide excellent local service – unrivalled responsiveness and flexibility of service!"
Thor Ibsen
Chairman
Kudos Digital Group
"I chose Planet Solutions Ltd as a result of positive feedback on the local website, www.chiswickw4.com, and following a Which? report which recommended buying computer equipment from local dealers rather than national mail order or retail chains. They helped me determine the most cost- and performance-effective solution to my hardware needs, and acquired and installed the equipment quickly and efficiently. I haven't needed any after-sales support but they were very responsive and effective when I called them out to help with some software and virus problems"
Michael Pender-Cudlip
"Planet Solutions has provided us with excellent service in finding and supplying equipment at good prices. Equipment has always been well set up for us to meet our needs."
John Dent
Director
Education & Media Services Ltd